About Freshly – Grocery Delivery App
Want to shop for your grocery products but annoyed of high costs, late delivery, large delivery fee, running late, Going difficult with your active schedule? If you caught, up in your chaotic life and do not have time and energy to buy your grocery store item. Well, FRESHLY may be the solution for the all grocery shopping in India, which is Point-of-Sale (POS), based online grocery delivery service and offering customers a reliable alternative option to the crowded supermarket's feel in India. It is the first ever Point-of-Sale (POS) grocery store app that performs in real time scenario. Through FRESHLY buyers can look for by category, surf offers and discover specific products to match their wants. Everything sent to customer's doorstep within 60 minutes and Freshly provides a delivery guy to carry hardware's like POS printers and portable weighing machine. Delivery may also be scheduled according to the capability of the customer. FRESHLY aims to create grocery shopping a straightforward, quick, and wonderful feel for Indian consumers. Download Freshly Grocery Delivery app and go through the service by deciding on the fresh veggies, fruits, eggs directly from farmers with no cost delivery at affordable prices.
Client's Business Requisite
In this present digital era people are busy with their jobs, extracting a while to perform their day-to-day routine is quite challenging. When it comes to retailers, the increased complexity of managing daily retail operations has predicated the need for Grocery stores to implement Point-of-Sale (POS) systems that smoothly integrate with inventory management systems, Customer Relationship Management (CRM) platforms and even analytics modules. Witnessing such hectic going existence of individuals and retailers, the Indian centered client contacted Fusion Informatics to build up an Grocery app implementing point-of-sale (POS) system to support their online grocery store which has a tracking functionality and a system to help them avoid the typical pitfalls of running a their new online grocery store such as theft and loss. The primary aim our client was to build an Grocery application with a POS or Point Of Sale supporting software as a vital solution for their retail businesses to carry out retail transactions effortlessly from anywhere and help consumers to provide their grocery items instantly with free shipping and delivery. They wanted their app to be created supporting English language for the Indian target audience.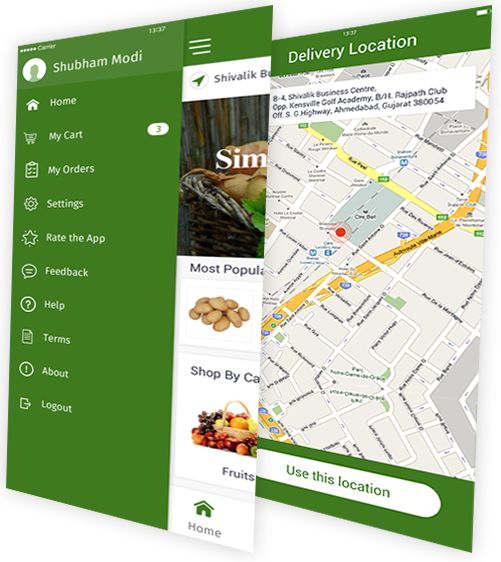 Development and Challenges faced
Tracking Arrival Time

Whenever buying requester monitors an order, the application form should be monitored in the background as well within the foreground process. Record application behavior inside the foreground procedure and revise shopper's place every 15 seconds was quite complicated. It was hard to upgrade location and represent the current place status for the shopping requester instantly scenario. Even so, our developers succeeded this situation by invoking upgrade location API according to slated timer and therefore shopper's location position updated towards the shopping requester.

Keeping customers in loop

For enhancing buyer experience and minimizing follow-up telephone calls and Freshly needed something for sending notifications to its consumers to help keep them up to date about the reputation of their buy. We completely automated the communication procedure for Freshly by using its customizable trigger based notifications. These were able to deliver notifications with their customers via Text message and e-mail with complete shipping details once the order placed, dispatched and sent to customer's doorsteps.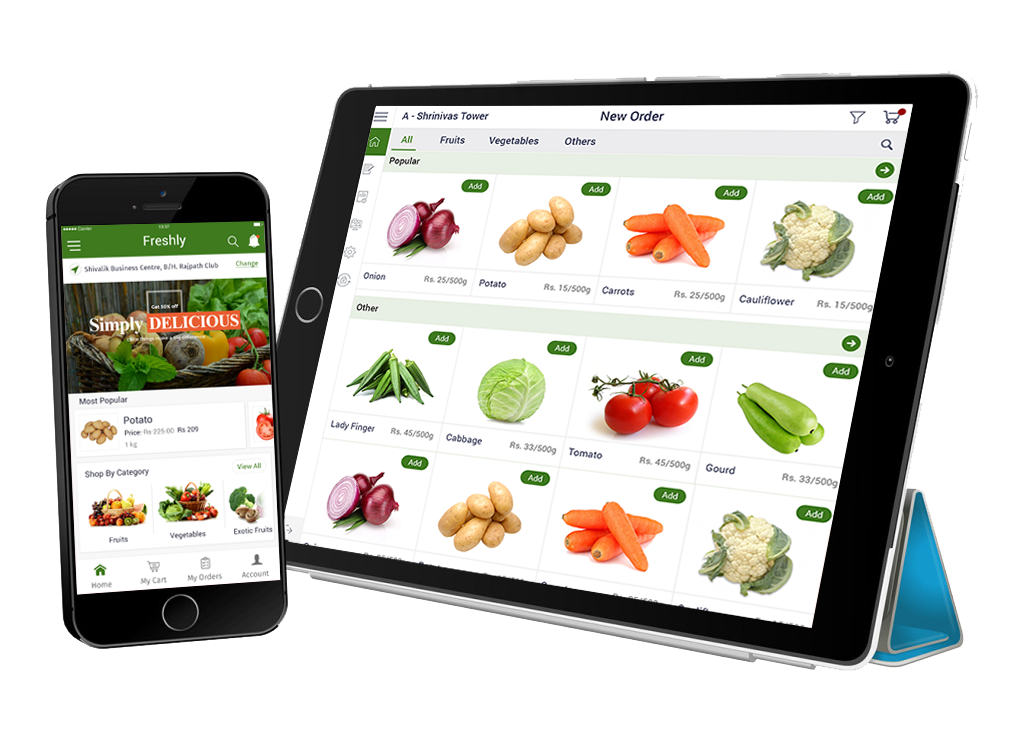 Add Item In An Ongoing Order

Whenever a buying requester brings any new item in the provided order, update inside the order must be reflected instantly scenario. Adding extra items within an ongoing buy and reflecting the modifications instantly scenario by delivering shopper a push notification was fairly hard and difficult. Our developers surpassed this problem by utilizing their custom logic and thus, the complete order obtained in a modified manner for the shopper.

Analytics Dashboard

Our client wanted an organized solution to conduct the research of the shipping tasks and shipping personnel's for far better decision making. Ultimately our developers was included with a solution of analytics operation which authorized the Freshly staff to measure many task performance signals like Task conclusion rate, Time based productivity, Distance centered effectiveness amongst others.
Final - Result
We initially created an online presence for our client by developing an e-commerce online grocery app. Fusion Informatics team analyzed their needs and based on that we proposed to adopt a point of sale (POS) solution, which can help the customer save transaction costs. With their new POS system, our client is now able to remotely-access any reports from their grocery store which allows them to keep up-to-date on their performance and finances. They are also able to see session summaries, and review why their transaction and sales numbers might not add up. While the regular process of handling with delivery activities took more time, with Fusion Informatics these procedures completed within a few minutes. The Freshly staff could very easily assign delivery responsibilities, analyze task effectiveness, track delivery boys and even manage invoices. Our mobile app development team developed POS based grocery app so that it aided them improves total client satisfaction, which led to significant upsurge for customers. Around the operations side, field workforce team could possibly complete remotely and duties assigned without the paperwork and regular manual efforts. We are pleased to state that Freshly Grocery store App has recently seen huge android app installs on Google Play store, which ultimately shows their increasing in client base.
Technologies Implemented
Built for: Android
Industry: E-Commerce(Online Retail Grocery Store)
Technologies: Android, Java
Country: India
Language Supported: English