The latest technologies are emerging in the world of business to develop and expand in digital era. One of the modern technology chatbots is offering automated interactions between customers and business brands. These technologies offer automatic conversions chats, news, customer support and many more. They are user-friendly software that becomes one of the enticing applications to draw significant awareness of the users.
As we are one of the best chatbot development company in Riyadh, Saudi Arabia. We apply agile process to develop innovative chatbots that enable us to quickly develop and implement smart chatbot apps. Our chatbot developers have the capacity to support your business methods and address being difficulties and identify new growth possibilities in aggressive business conditions.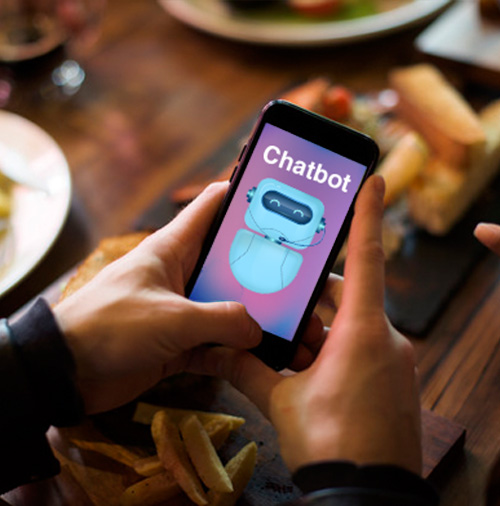 Chatbot Development Solutions
Fusion Informatics is leading chatbot Development Company in Riyadh, Saudi Arabia, capable to develop scalable, effective and innovative chatbot development for your enterprise as per desired needs. Business is looking to adopt automated technology that enables companies to deliver an instant response to their customers. We are leading chatbot development company in Riyadh, Saudi Arabia develops chatbots using the latest technology such as NLP( Natural Language Processing) and deep learning.
Being one of the top chatbot app development companies in Riyadh, Saudi Arabia, we generate custom chatbots as per customer demands. Our particularly proficient crew of chatbot app developers develops and shapes the chatbots to function as human brains.
Why Chatbot Technology?.
Today, customers are seeking for immediate response and looking for useful information from companies, where this will be possible with chatbot technology to deliver instant communication with customers, leads to drive more sales. The main advantage of adopting chatbots in your business, as it helps to improve your customer support team efficiency. The chatbot technology has the capacity to produce quick and helpful customer service to every customer as a top priority for most businesses.
It has the capacity to provide customer support 24/7
It will deliver an instant response to customers by removing the waiting time.
Chatbots are capable to communicate with the customer through live chat.
Chatbots can increase customer loyalty that helps to improve ROI and customer satisfaction
Develops response rates. Chatbots replies to 100% information, transforming more visitors into customers.
Why Fusion Informatics for chatbot development?
Fusion Informatics is one of the leading chatbot app development companies in Riyadh, Saudi Arabia that provides excellent Chatbot Development Services to various brands and enterprises around the globe. Our extremely expert, able, and intelligent developers will support you to achieve Chatbot solutions that able to manage conversions without errors.
As we are the best chatbot development company in Riyadh, Jeddah, Dammam, Saudi Arabia, keeping qualified developers that, they have extensive experience and expertise in delivering Chatbot development on schedule time. Fusion Informatics has 19+ years of expertise in producing various software applications that have supported and assisted companies around the globe to automate their services and offered them with a system of efficient connection to their unique consumers.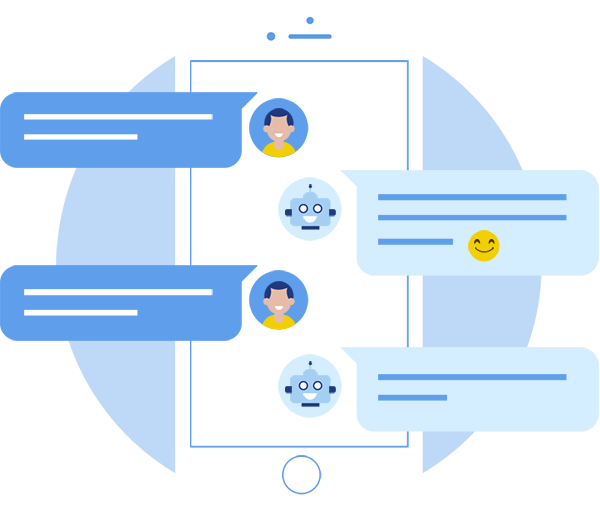 Reach us at sales@fusioninformatics.ae, if you are looking for a reliable chatbot development company in Riyadh, Jeddah, Dammam, and Mecca, Saudi Arabia