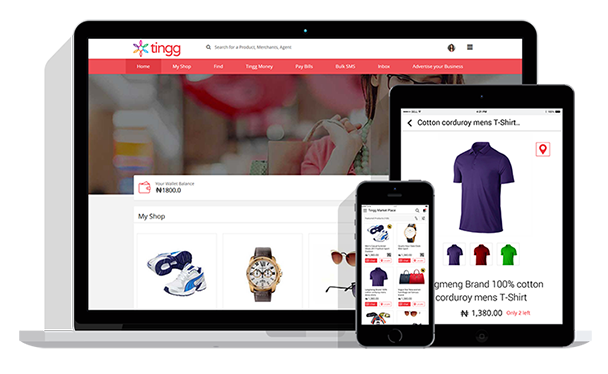 About Tingg
Tingg is part of "Cellulant group" a Mobile payment platform, providing services for all types of payment in one place. It is the fastest growing company providing services for consumer goods and services payment solutions, to save time and process of extension for various payments.
They are digital financial services company specializing in mobile E-payments. The company allows a user to buy, pay bills and can send or receive money from other users. The platform serves as a one place platform for all financial transactions.
The thing is a digital payment solution platform developed for iOS and Android-based app to deliver multiple payment options. It is the only platform offers with huge user experience smooth and easy navigation design. Within this app, you can send and receive money from friends at the exact time without any additional charges.
Client Requirements
A customer from Cellulant approached Fusion Informatics to consider an app plan to assist users who handle problems with secure payments. The company needed a digital payment solution that helps customers to make money less transactions from their mobile simply anywhere digital wallet performs a significant role. The main aim of this group is to break real cash debt difficulties.
They are planning to develop an app for iOS or Android to serve best digital wallet payment services for the user to buy or purchase on shopping and they want the feature to develop for a money transaction to direct bank account option also. They wanted the user to allow power on payments in just one click at one place for multiple payments on different services. Users can add cash into their account by any bank credit/debit card and transfer it to their colleagues, organizations for any charitable business. In a one-one tap, he needed a close, quick and reliable app that increase profit and possibilities.
Development
Fusion Informatics studied the client project, done much research about the market demands to a mobile payment solution. So we developed a user-friendly design to the user interface is developed in a way to reduce errors while interacting with the app. The application was developed in simple and excellent integrated colors, icons and fonts that make a lot of interest for the user to experience in a pleasant way. Our team concentrated on easy navigation to move a user from the spot of action to another to make user stay a long time and shows interest to perform own task. In simple words, the app enables users to experience all functions without consuming a time. So, they can quickly drive the app and cooperate with different users in the best way.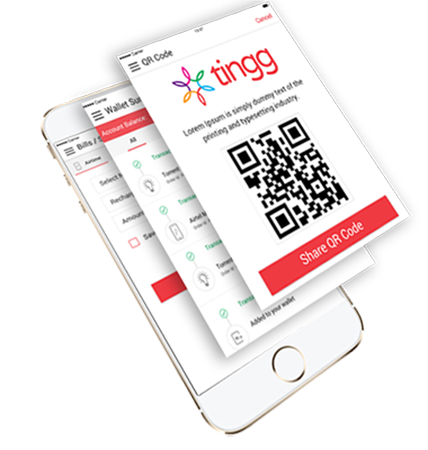 Features implemented
Registration/Login
Developed to the user allows registered through Truecaller
Implemented Performer Sign Up information with all essential details likeusername, password first name, last name, phone number, email address,.
Security question and gender.
Allowed the user to set 4 digit passwords at the time of registration and the same process was done at payment transactions also.
Every transaction performed by the user is presented on the base page, including its like and remarks.
Developed the different color formats for different transactions made for the user to prevent confusion on every transaction.
The user can perform an action and can share it on social media.
This app also enables users to request other users to join a tingg payment wallet.
Peoples can send or receive from ting up to their any bank, credit or debit cards.
People can create and update profile data and can keep secure with a pin or password.