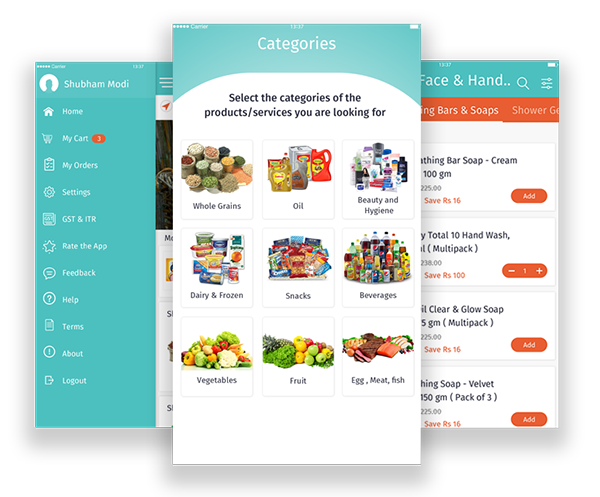 About Snapzo - Retail E-commerce App
The Snapzo is an online market platform for retailers where this platform helps to connect retailers and brands in one place. The application allows users to buy the products they preferred and make their choice better by comparison from each other brands. The mobile app was developed by snapzo implemented the features to consider the margin to choose the best products with insights within the trending offers and discounts.
The mobile app brings the features of time-saving solutions in the fast mode delivery and supporting the customer instantly. This thing made the app become famous for customer and app providing for customers with a best-personalized experience that improves the business productivity.
Client Requirements
The main aim of the client is to build a platform that helps retailers, manufacturers, and restaurants catering channels connect with brands directly. The goal maintained to support on-demand marketplace by developing a mobile app. After consulting Fusion Informatics, we evolved a plan that was designed to create a combined online market platform system, fitted to connect both buyers and sellers in one point.
Development Process
Fusion Informatics made research on all the elements needed by the client and we performed an innovative idea to develop a user-friendly interface system that is easy to maintain and simple managing data on the server. We also added an extra feature in the application for earning reports to develop business growth.
After a clear understanding of client requirements and market demands, we have executed an award-winning design interface in a distinct way. Our developer focused on easy navigation and advanced features that encouraged millions of participants to install the app.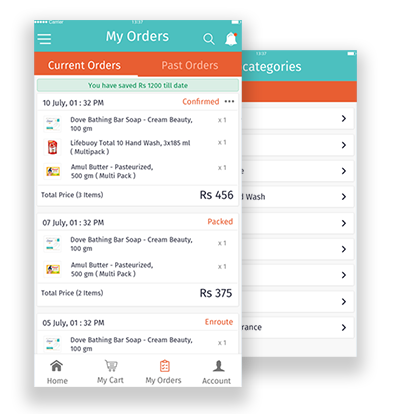 Features Delivered
Register and Login
Social Integration
Connecting Brands Directly
Order Online
24x7 Customer Support
Personalized user experience.
Highest Margins
Delivery within 24 hours
Simple Checkout
Search filter by category & brands.
Instantaneous earning reports.