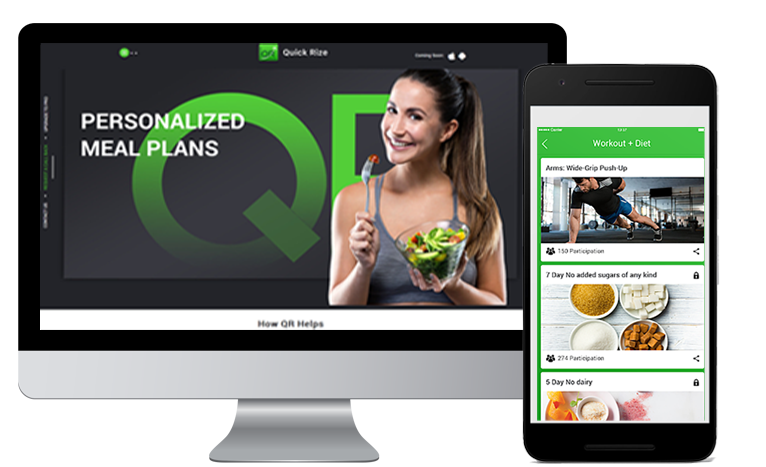 About Quick Rize - Fitness app
The Quick Rize app was established by Gankan Pvt. Ltd to help users in managing fitness programs, guiding with personalized meal plans and helping users to participate in challenges. The company has well planned to support professionals, sports person, Pre-wedding plan (Female & male), Prenatal for female, and Postnatal who are busy with their schedules, Quick Rize app helps these mentioned persons to plan programs that include the diet and workout programs for the individuals preparing them for their Happily life. The application helps to plan and schedule the program for every user individually without any interceptions from other personnel programs.
Customer View
The Customer from Gankan came to meet Fusion Informatics has an idea to develop a mobile app for both Android and iOS to help the user to provide a better plan and schedules of fitness programs, providing a perfect meal plan to reduce fat and helping peoples to participate in challenges for motivation. They want to implement the advanced features that should keep user to keep engaging more with a mobile app.
Development Process
So Fusion Informatics came with the innovative strategy to meet the customer demands and developed QuickRize apps for both Android and iOS. That application helps the user to plan on diets and workouts which is designed to perform in a home that programs are well connected in the applications were implemented by an expert such as dieticians, physiotherapist, and yoga experts and doctors. The QuickRize app designed to help professionals to plan for fitness program as per availability, as per working hours, stress level, effort level etc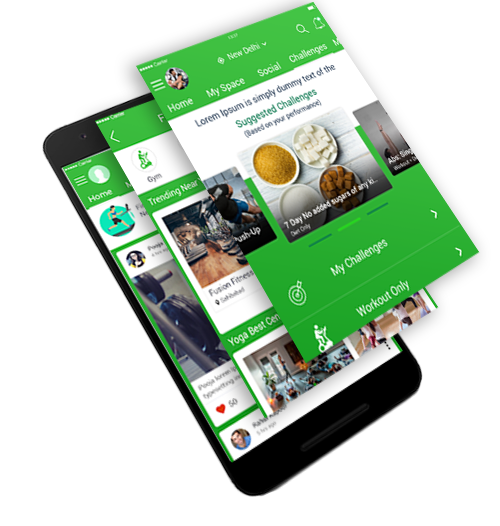 Features Implemented
User registration
Dash Board
Track Food Intakes
Filter the Fitness programs
Custom Meal Plan
Schedule workouts Programs
Contain vital data
Notifications and notes
Health and program guidance
User Experience
Social Sharing
Challenge participating
Geolocation
Workout Videos
Tracking User Activity