Order delicious homemade food through doorstep delivery!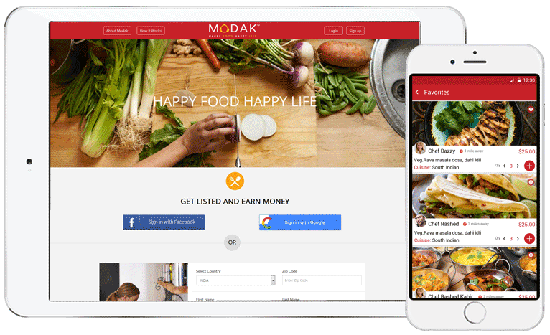 The app aims at enabling users to register as a home cook and offer food delivery services, or as a foodie and order food delicacies for home or office delivery. It made possible to deliver home cooked food in insulated Tiffin boxes, across range of locations.
Problem
Still cooking food at home just for your family? Why not showcase your cooking talent to everybody. Our client wanted a food delivery app wherein home chefs can deliver tasty food by listing them in an app, making them earn money for delivering hygienic food.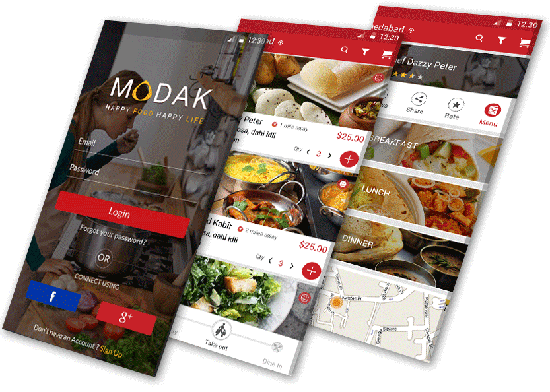 Challenges
With so many passionate home cooks present around the city, it was tough to integrate an extensive database
Every recipe facilitated one or more recipe images, increasing the probability of app becoming heavy with slow loading time
Due to the presence of so many filters, we had to ensure that every single filter works effectively well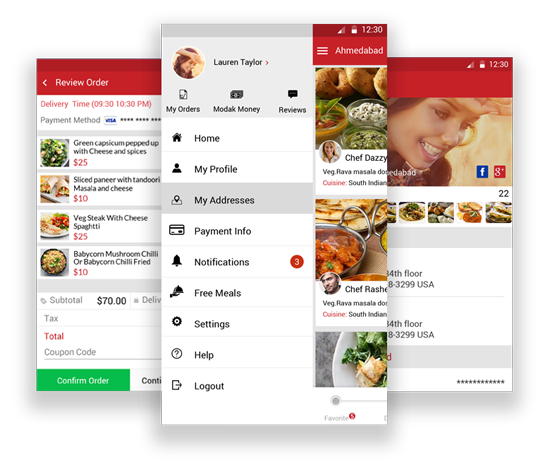 Solution
We successfully delivered an app wherein choose from an extensive list of home cooks or home chefs offering wide range of cuisines, within proximity or city limits. The app also turned out useful for food loves to get a taste of hygienic homemade food.
Features
Both home chefs and users can securely login into the app
Integration of Google maps, makes it easy for home chefs to get listed, and for foodies to order quickly
Push notifications tell customers and home cooks regarding delivery status
Minimal colors make app soothing to operate
High quality images make it for an aesthetic food items view
Reviews and ratings allow app to be more social