Take smarter journeys with Happy Roads.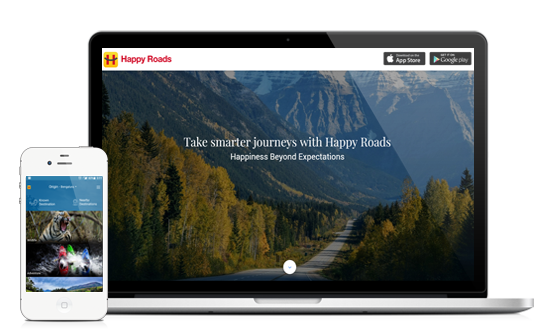 This application is built with the purpose to make stressful road trips a rather enjoyable experience. This application enables user to a customized service of planning their road trips. It makes sure that your trip is meticulously planned.
Problem
While going on road trips people tend to get very stressed with its planning. Navigating their way to the destination is a task in itself. Upon reaching there it is confusing on what places are the best to visit and of course there is a constant fear of the car breaking down in the middle of nowhere.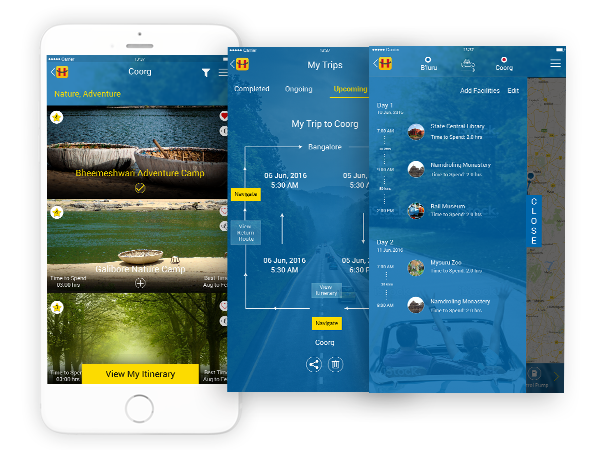 Challenges
Being informed about the many location possibilities of vacation spots and do thorough research about them
To ensure that all the mapped out en route spots are up to the mark
Giving navigation facilities of unknown and unchartered roads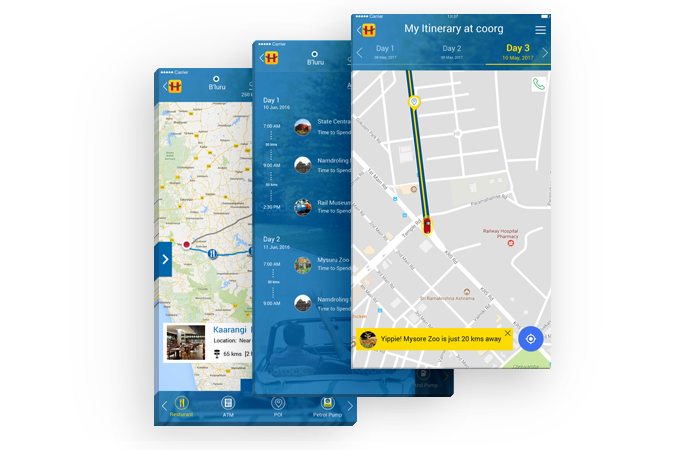 Solution
We managed to design an application that had an impeccable navigating system and would take the traveller right to the doorstep of their destination. Our easy to use interface lets the user plan and customize their trip easy as they can see all options at hand in one go along with all the necessary pit stops.
Features
Customized client oriented services
Seamless navigation with no internet along with emergency services
All necessary spots mapped out prior to users trip making it easier for them to travel
Voice activated search facilities with "Audio Siri 9" artificial intelligence functionality that makes finding locations while driving much safer and easier