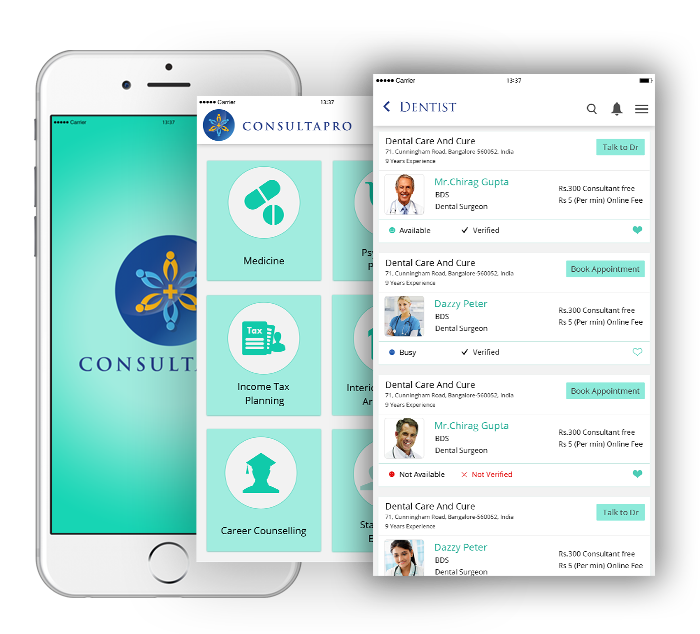 Connects patients and doctors.
We created a medical application that connects patients and doctors. It will improve patients' communication with doctors and vice-versa, but, at the same time, provide doctors with the valuable information they need about the patient, when they need it most. It enables patients to get in touch of their doctors from wherever they are and continue with their treatments…
Consult a Pro is particularly useful for doctors and patients who are trying to keep more accurate records of their health, no matter where they receive treatment. They'll be able to monitor their health.
Problem
It's 2 AM and your child is suffering from severe fever. As a parent, you will be worried and do whatever you can to bring your child some comfort. You wish you could call a medical practioner for advice, but the world is sound asleep around you. What is the solution for such situations?
Challenges
Hard to get a specialist or doctor in emergency.
Difficult to Find Trust worthy doctors.
Long waiting period for consultation
Inconvinient time and long distance for physical visit
Missing third specialist opinion and exchange of data
Solution
Healthcare has come leaps and bounds thanks to modern technological advances. Consult a Pro lets you chose the type of doctor you need to consult. The profile of the doctors helps you understand better. One can exchange reports through phones and seek advice while the course is going on. Consult a Pro brings you one step closer to a healthy living.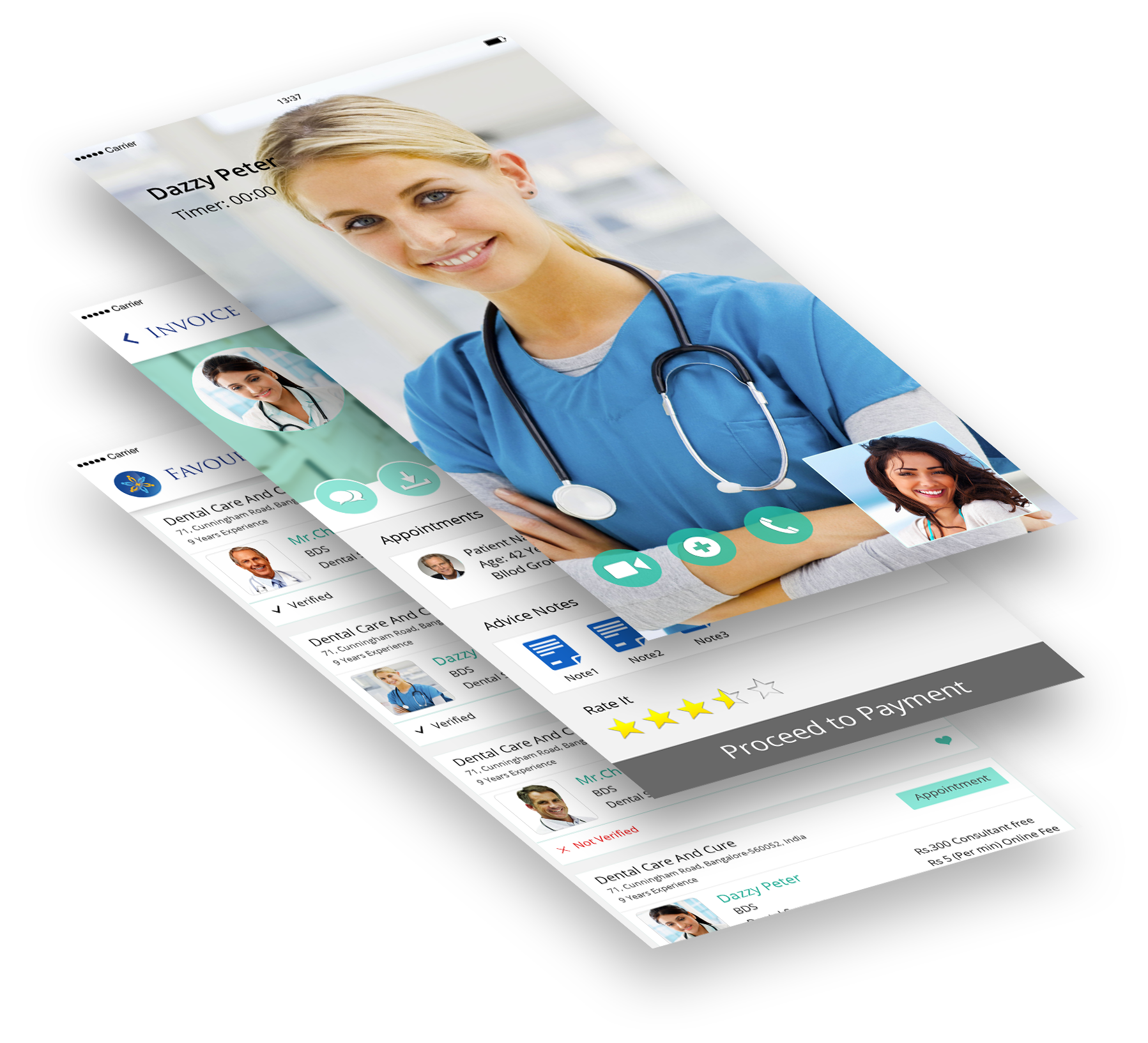 Features
Helps you find Doctors based on their speciality/categories like cardiac specialist.
Consultation charges and fees is discussed between both the parties, the application has no interference in it.
Patient can browse profiles of doctors based on their search or selected category & their status.
Patient can book an appointment for consultancy; they can also share their case papers / medical reports etc.
The app lets you save the phone calls n chats
App also lets you make conference calls.