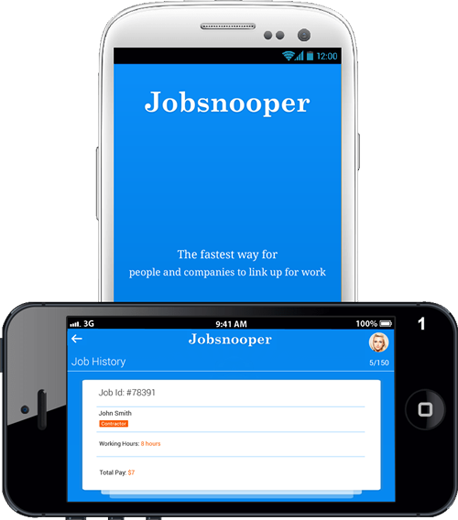 Connecting employers and job seekers!
Fusion Informatics deployed a online job marketplace application that brings contractors and candidates on one common platform by acting as a comprehensive search engine for jobs.
Problem
Finding contractors who do specific skilled labour are tough to find. It is also tough to determine how good the contractor is and what his past work experience has been.
Challenges
Being able to differentiate between the legit jobs and the hoax ones
Making sure that the job applicants are qualified
Keeping the privacy of candidates and contractors
Listing the candidates, contractors who are truly genuine and trusted
Solution
We managed to develop an application that ensures proper privacy policies before entering any personal data. We have a section where candidates can post their work experience hence forth differentiating the experienced candidates from the inexperienced.
Features
Common interface for both contractors and candidates
Comprehensive search available to find most appropriate job/candidate
Offering wide array of Unskilled workers that are otherwise difficult to source
Listing of skilled employee that are looking for job