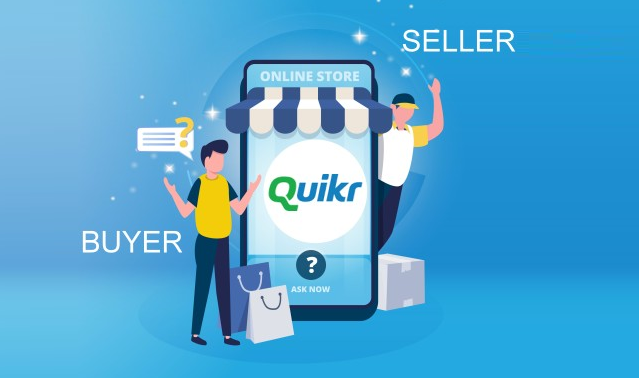 We live in the world of apps. Our lifestyle has undergone a huge transformation ever since this mobile technology invaded our lives. Though started gradually, and before we could even realize it, our very smartphones started dictating us for day-to-day affairs. Remember how those classifieds appeared in Yellow pages, newspapers, not so long back? Exactly happening today also but in the digital format. The online marketplace is the place where classified apps are connecting buyers and sellers for conducting online trades and businesses. Quikr is a very popular online classified company that makes online selling-purchasing of second-hand items locally. Not only that, these applications also provide search options to find desired results, for instance, job search, product or service search, a place for rent, and so on. All thanks to the digital technologies – that have enabled us to create applications like Quikr and many more.
Key Features of App Like Quikr
If you are planning to build an app like Quikr, you need to have similar sets of features in your buy- and- sell classified application development. These notable features are the major factor that makes Quikr or even OLX a popular choice among people across the globe.
Easy to log-in or sign-up: Even a non-tech savvy person can very easily register on his mobile classified app.
User-friendly UI and UX design: This feature makes you navigate easily through the app. It's visually appealing, too.
Option for private chatting: A private chat option for conversation between buyer and seller is available. This facilitates an easy process for negotiation and business dealings.
Real-time notifications and alerts: A real-time alerts are there that notifies users to know about buyers and sellers in the nearby locations. Real-time information is a time-saving feature that allows you to take your decision quickly.
Free advertisings: This feature attracts users as it allows them to create and post free advertisings using their verified mobile number.
Ratings, Reviews: Direct from customers, this is a significant feature that leads to the decision-making process towards buying a product.
Data security: A robust data security feature that protects the customer data and business data. This feature ensures safety protocols.
Other significant features – As a user, you can search for buyers or sellers anytime and can save certain classified ads for your future reference. Also, there are features like multilingual, in-app –notification, in-app-payment, geo-location integration, that speak the real worth of a buy-sell app.
What are the Paid Forms in an Online Marketplace
Certified sellers
Membership-fees
Lead-generation-fees
Commissions or transaction-fees
Featured listings
Advertisement listings
Factors that Influence the Cost of Developing an Application like Quikr
To know how much it'd cost you to develop a buy-sell classified-mobile-application, you have to understand first the influencing factors.
What are they? Let's find out:
1. Type of App-Development Platform
A major factor that influences your decision to develop your app is the type of platform you choose. You have two platforms before you – Android, and iOS.You also have to decide between a native- mobile app and a cross-platform app. Native-app mobile development is single platform-specific, involves high costs. Whereas, a cross-platform mobile app development works for both the platforms and the development cost is lower than a typical native one. Comparatively, native -apps are superior in quality owing to their specific platform- based feature while the cross-platform app is budget-friendly most of the times. However, you must conduct thorough market research, go through customers' ratings and reviews to decide which platform is best suitable for your business type.
2. App-Design
The two elements of an app design are UI(User-Interface) and UX (User-Experience) which are critical factors to decide the fate of your app. UI design casts an appealing visual effect, the first impression on your app- user, whereas, UX decides the overall experience of your app, how easy is to navigate it and the usage factor. Thus, these parameters and the design quality affect your pricing- part. The more quality visuals like animations, buttons, GUI, front-end development, etc. amount to the overall design of your app that can convey your brand message, too!
3. App-Size
The different app requires unique sets of functionalities as well as features. It depends what is your requirement and the various technical complexities involved while building the app. App size means all those functionalities you want to incorporate into your app, and the level of technical competencies that the process entails contributes to the factors for deciding cost. There are certain additional features you might opt for to stay ahead of your competitors. In that case, your cost will be a bit higher than the average cost towards building your buy-selling app.
4. Hourly-Rates from Development Company
Are you going to hire a company that charges on an hourly basis? Depends, if you are choosing a reliable and popular mobile app development company, and if it charges on an hourly basis and an estimated cost would depend on the time spent by the development team. Rather, the hourly rate is directly proportional to the amount of time spent by each team member.
5. Type of App-Development Company
If you are choosing a freelancer, then your luck because accountability lies with the sole stakeholder who is developing your app. And the price quote is what your freelancer demands. As said before, if you are choosing a company that charges on an hourly basis, then you can have a detailed quotation to compare between two companies offering the same service. Otherwise, you can go for an established mobile app development company that holds a reputation and good word-of-mouth for their services. You can get a relevant idea of their quality work done in the past, looking at their success stories and clients' testimonials, to name a few.
6. Location of App-Development Company
Location does matter. If you are in the US, for instance, then any mobile app development company will charge between $70 and $250 per hour. However, depending upon your chosen company type, and according to various sources, the costs may go up to approximately $50,000 to 65,000. In India, you can get your basic, functional application developed at a lesser rate as compared to the US, say, around $10,000 till $30,000. It's all about the credential of the company you choose.
How to choose a reliable Mobile App Development Company
Though there are some key parameters while making the choice, one should consider mainly experience in the domain and accessibility to speak with experts in the desired company.
Key Parameters
Strong technology footprint
Agility
App Hosting Abilities
Diverse Portfolio
Case Studies
UI/UX expertise Capabilities
Security of App Data
Customer Reviews
Go to Market Abilities
Dedicated Customer Support
While you have a lot of choices today but businesses need the flexibility to scale and integrated new things on the fly. If you are looking for an app like Quikr marketplace to build, check out our Capabilities in Mobile Application Development to see our range of projects and book an exclusive demo today!