Artificial Intelligence and Machine Learning is the advance technology, implementing in all business to redefine the way of business operate. AI app development is becoming more innovative and faster than ever. This advanced level of technology helps in active decision-making in the industry and encouraged many firms by presenting solutions.
We at Fusion Informatics is a leading AI Development Companies in Netherlands, provides seamless services for all business peoples to gain advantage from technology.
What is Artificial Intelligence?
Artificial Intelligence is a board area of computer science that stimulates machines to perform like human intelligence for performing tasks like reading, study, and sense. It is not only a program developed to operate in performing in the business, but also delivers a better analytics report for the best suggestions to improve productivity and ROI. The system of computers is using languages from abstractions and concepts to solve the kind of problems similar like human intelligence perform.
Our Artificial Intelligence Development Services

Machine learning
Our engineers having an analytical and knowledgeable way to solve obstacles which are relevant while creating active algorithms. We produce a proper set of technologies to execute in living algorithms.

Natural language processing
We have huge expertise with the well-known capabilities to produce Natural Languages Processing techniques that provide your company quicker and more active to your consumers than traditional systems.

Cognitive Service
Our cognitive services are able to view expressed language in the statements, evaluating emotions with regard to the subject, understanding the demands of customers and providing them with services fit to their questions.

Predictive analytics
Our Predictive analysis solutions provide reliable conclusions about current and future occurrence in the business to transform data into useful action, which helps business to maintain without any failures and increase productivity

Chatbot Development
Our Best Chatbot Companies have a crew of skillful chatbot developers that create highly inventive and excellent chatbot techniques, that performed allows the set to answer all the queries in a unified way.

Deep Learning
Our deep learning solutions help you achieve your enterprise goals and reduce operating costs across the business, but also ensure that you can quickly open to utilizing deep learning to operate.
Why Fusion Informatics?
We are the best AI development Companies Amsterdam, Netherlands and have served across different enterprise verticals towards creating highly creative AI based applications and results. Our AI Developers in Amsterdam are excellent in creating variety of the best-in-class AI app development services that support companies to obtain a huge level of exactness and customer satisfaction along with superior AI capabilities. Our Artificial Intelligence Development Companies Amsterdam, Netherlands can deliver AI-powered applications towards creating highly scalable, strong, and cost-effectiveness solutions. Our AI development Services effect in improving company's efficiencies, and reduce employees to create overall foundation value to a comprehensive space.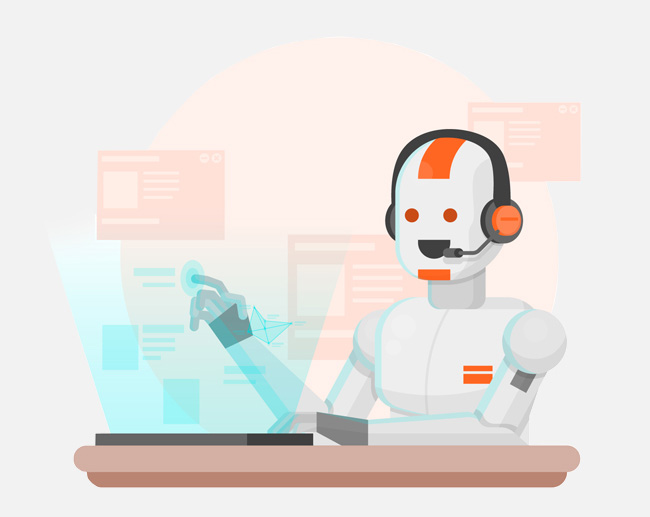 Reach us at sales@fusioninformatics.com. If you are looking for a reliable artificial intelligence development company in Amsterdam, Rotterdam, The Hague, Eindhoven, Utrecht, and the Netherlands.