The Snapzo is an online B2B market platform for retailers where this platform connects retailers and brands in one place. The application allows users to buy the products they prefer and make their choice better compared to each other brands. The mobile application has been implemented the features to consider the margin to choose the best products within trending offers and discounts. These mobile applications have helped companies and consumers share a mutually beneficial common platform. In addition, these applications have helped businesses to expand their market and gain huge consumer base by offering many features favorable to consumers.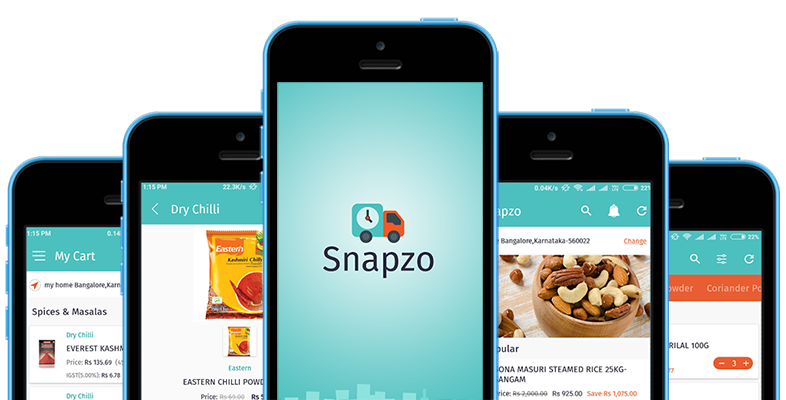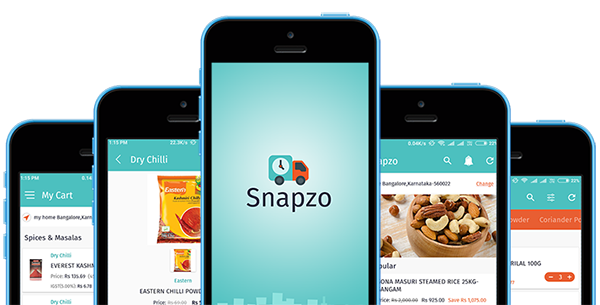 Fusion Informatics Role in Snapzo's Huge Success
As a Top Ecommerce Mobile App Development Company in Bangalore, India, Dubai and USA, we created Snapzo, an online B2B social marketplace with a goal of bringing one of the retailers and vendors, so they can engage and connect at one place. Snapzo is perfectly integrated with social integration, trade shows, B2B communication and e-commerce. We also proposed a ecommerce-enabled Snapzo mobile app, improving the online experience.The goal maintained to support the market demand by developing a mobile application and we have developed a plan that has designed to create a system of combined online market platform, equipped to connect buyers and sellers in a point. The dedicated team of Fusion Informatics has developed a comprehensive solution in such a way that after the successful launch they gained a tremendous positive feedbacks and profit.
It has been deployed to the various existing brands that were using the B2B platform and for several new brands in other B2B systems. Brand-specific functionalities and features continuously implemented to enhance this platform more and more.Since its inception, Snapzo never looked back. The company is in friendly party with users across India.
100 + Customers
12,000,000 + Revenue
8,000 + Order Served
5,000 + Products to Choose from
What Kind Of Features Does Snapzo Have?
Find everything here with Snapzo, which allows you to order all types of FMCG based products you need for your business. We shrink the whole market for you so that you never run out ideas of what your customers really need.
Order online
We built a large wholesale market online for you to do your great business operations easier to manage your business smoothly, just order us online, we take care of rest.
The better margins
We guarantee the lowest prices on the market and ensure better margins on everything you buy from us.
Connecting brands directly with you
Collaborate directly with brands and get more access to products with the right margin. Make your job easier by keeping the right stock on the shelf.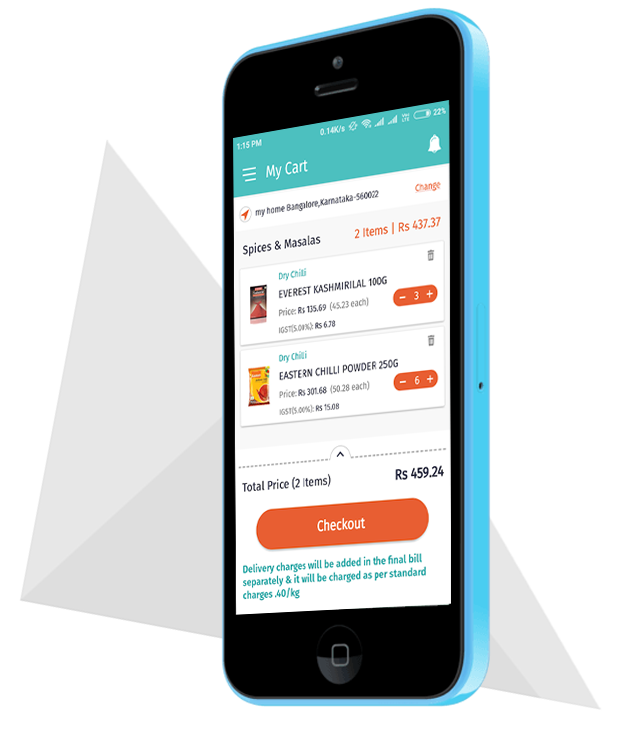 Order Offline
Since we are in the space where each user is 1/10 not to have smartphone that we give opportunity to order over the phone.
No minimum order
We serve all our customers without any limit order value. We tried to create an ecosystem where we can meet the needs of a small retail store and meet the needs of super mart too.
Focuses on live prices
Since we operate on the daily cycle of business, we provide our customers live pricing. This live helps them get good margins and the perspectives of market changes.
Emphasizes less time delivery
We have created a supply chain that helps us meet our customers twice a day. We serve the evening order in morning and morning orders in evening, which allows us to deliver products within 24 hours to our customers.
Work Speaks Louder Than Words
We developed the application and enabled it fully equipped with comprehensive filtering capabilities and a transparent ordering process with Snapzo and it quickly became a key hub of the Retail B2B marketplace world, where thousands of buyers can discover the latest products and brands collections.If you were looking to implement and develop a Snapzo like B2b Retail Marketplace App Development or want to know How Much Would It Cost to Develop B2B Marketplace App in detail, then please do not hesitate to contact our teammate sales@fusioninformatics.com or kindly visit our site fusioninformatics.com and extract our recent work.
APP SCREENSHOTS
See how our app is designed in beauty and simplicity.