Why Mobile Apps for Business?
The mobile app is the fastest technology to connect a large amount of audience globally and can reach more customer as we want to serve. Companies are adopting Mobile apps because of its innovative features and functions to drive more business within the mobile app. The mobile apps help companies to obtain customer feedbacks, insights and behaviors that help to drive better decisions for the development of companies.
The mobile app is the platform where business dealings are done by interacting directly and customers can get access to receiving information about the business. This platform helps to control the things and provide users to create a personal profile, account history, payment records, and rating& reviews. To make your business successful with a mobile app, it should be developed with extra care by implementing advanced strategies from any expertise companies.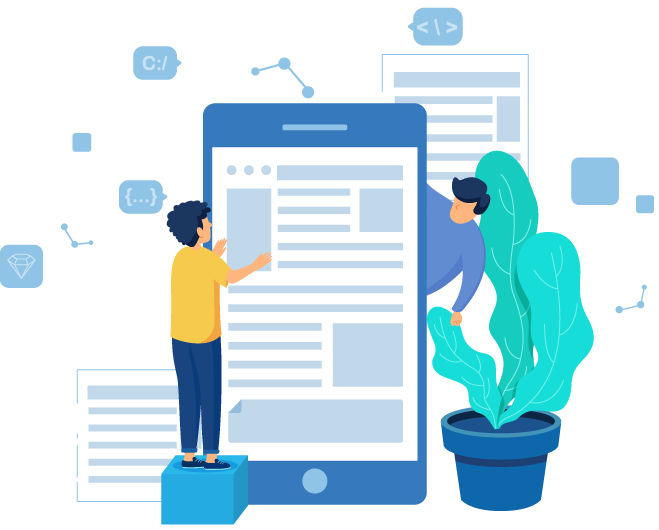 Best Mobile App Development Company in Casablanca
Choosing the best mobile app development companies in Casablanca, Moroccois a little bit tough because many mobile app development companies expose they are best, but one can choose by inspecting their previous projects, portfolio, and customer reviews. We present one of the top mobile app development company in Morocco, Fusion Informatics has developed more than 1500+ projects and made successful award-winning mobile applications for our clients.
We develop each mobile app with a unique strategy and take care of every project when the customer believes us to develop. We consider our customer prospective because there are important for us to involve any complex projects. Our app developers are experts holding qualification and talent to implement techniques in developing seamless mobile apps. Being one of the top mobile app development companies in Casablanca, Moroccoholds huge responsibilities to satisfy our customers from app design to product delivery.
Mobile App Development Services
Android App Development
We are power packed with years of dedicated background in the Android app development services that allow your business to produce greater results. We are specialized in producing custom mobile app development solutions as per customer requirements and based on market demands.
iPhone App Development
Our experts of iPhone app developers will pay special attention to providing the best iPhone app development solutions for our customers. For developing an iPhone app requires attention and abilities that our developers are capable to develop any complex projects with simple solutions.
Why Fusion Informatics?
We are one of the Top Mobile App Development Company in Morocco among others
Whatever the business you are, we can plan an idea to implement mobile app technology based on your business objectives
Holding 18+Years of experience, dedication and excel in customer satisfaction
We follow Quality standards and latest technologies to deliver high-class mobile app development across all platforms
ISO 9001-2015 Qualified certification holders
Holding an extremely experienced professional always ready to support customer 24*7
We serve globally and reliably to small, medium and large companies with our seamless services

Reach us at sales@fusioninformatics.com. If you are looking for reliable Mobile app development companies in in Casablanca, Morocco,Fes, Tangier, Rabat, Marrakesh, Salé