How Much Does it cost to build News app like Dainik Bhaskar?
Dainik Baskar is one of the India's largest daily newspaper apps that they provide Hindi news for daily readers. The Dainik apps contain daily news, sports and film news. The app covers all breaking news, sports, politics, Bollywood, and society news for the users. They transformed their website into the mobile app by implementing advanced technologies in the mobile app that helps users to get the exact news based on their profile matches and user behavior.
The apps contain personal assistant features to book flight tickets and web check, reminders and to locate nearby ATMs. They implemented the feature of voice search that enables users to communicate directly with an app for required news. The Dainik Bhaskar app becomes famous as they are providing online news through the website and app.
Features Implemented
Highly interactive reader Interface
Share articles and videos via Social Media
Augmented reality and 360* feature
Videos, Images, GIFs
s
Artificial Intelligence
Access videos on the news
News Brief
News Bot
Live TV channels
Voice Search
Audio Bulletin
Are you looking develop Hindi News app like Dainik Bhaskar? Get a Free Quote
Share your requirement to
How Much Does it cost to Make an app like Dainik Bhaskar?
The development of mobile apps includes a various process based on these the cost depends to develop a product. The mobile app development is a wide conception of design aspects and the below are factors that affect the cost evaluation.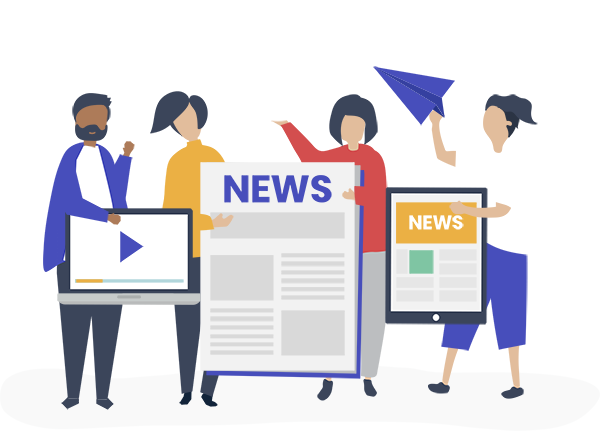 App Platform: The development cost of the newspaper app like DainikBhaskar depends on the platform you choose. The development process varies on the Android and iOS platform. The cost of development in the Android platform is less expensive than iOS, due to its testing process.
App Developer: The development cost like Dainik Bhaskar app varies in location and experience of the mobile app development company, a good and experienced developer is essential as his place and expertise also affecting the development cost of the app.
Advanced features: The newspaper app cost like Dainik Bhaskar varies on features integrated into it, such as a personal assistant, news display based on their profiles and interacting with users that occupies experience and influence the overall expenses of developing an app like this.
App design: For Mobile App Development Cost like Dainik Bhaskar varies in support in the market, to support its hold in the business, it is necessary to fancy consumers with a diversity of options in a variety of areas by attracting them into placing orders. The app must be designed to be user-friendly and pleasant.
How much does it cost to Createa News App like Dainik Bhaskar?
Still, there are many factors effect on the development cost of an app like Dainik Bhaskar such as Development Company, location, advanced features, and testing methods.
Fusion Informatics is a leading Mobile App Development company in India, USA, and UAE. We have proven experience in developing applications for our former projects. Hire our mobile app developers to make your business idea into reality.
To know the exact cost details of app development, reach us sales@fusioninformatics.com