Want to develop Food Delivery app like DoorDash and to know the cost of development then you are right place.
How Much Does It Cost to Develop an App likeDoorDash?
About Doordash
Food ordering app services are growing rapidly as one of the app, based on San Francisco Bay Area, West Coast, Western US , DoorDash established in 2013 by the organizers Andy Fang, Evan Moore, Stanley Tang, Tony Xu applied the potential of online food ordering decisions. Door Dash is an online food delivery platform that fills the gap between customer and restaurant. Initially, it started at first by delivering logistics and later the company focused on food delivery. It is one of the latest food delivery services, which enable users to order food from preferred restaurants holding their own delivery persons.
The company developed the mobile app for both Android and iOS platform that helps to create order in all major cities including Huston, NewYork, Chicago, Boston, and Atlanta. The DoorDash food delivery app services spread seamlessly everywhere in the United States. So that is the food delivery app is becoming more convenient and useful for users nowadays. More people are interested in this new trend of ordering food. These food delivery mobile apps present many advanced features, which helps users to order seamlessly.
How does DoorDash App work?
A user can visit the website or can install the app on the iPhone or Android platforms.
The payment gateway to complete transactions and can place the order from preferred restaurants
The app or website enables users to enter your address to see which restaurants are available for deliveries to your preferred location.
User can Track the delivery time by observing the exact time of delivery and receives a notification at the time of arrival.
Essential Features of DoorDash App
Registration
Past Orders
Track Delivery
Push Notifications
Home Page
Menu List
Advanced Search
Online support
GPS Tracking
Payment
Social Login
Reviews and feedback
24/7 customer care
Order Control
Referral Management (Friend)
Real-Time Communication
Promotional Offers (Promo Codes)
Are you looking to build an App like DoorDash? Get a Free Quote
Share your requirement to
How much does it cost to build a mobile app Like DoorDash?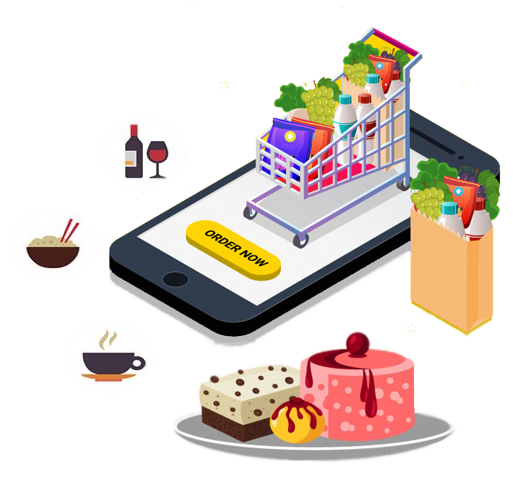 Developing an on-demand delivery app like DoorDash app depends on many factors when it comes from scratch such as project requirements, advanced features involved like Route Map integration, Delivery schedule, Delivery Tracking, and Admin control dashboard, etc.
The app development cost of DoorDash varies of the place of a mobile app development company located, based on market price value and Tax included.
The cost of app development like DoorDash depends on the platform you wish to implement. The cost of android app development like DoorDash varies comparatively in iPhone app development like Door Dash.
The app development cost like Doordash app depends on the time taken to complete the total development process; the amount of developers spends on building the project on concern features.
The mobile app development cost like DoorDash depends on the size of the app. The bigger size of the app charges more based on features and function involved in it.
Are you looking to develop an App like DoorDash? So How Much does it cost to develop food delivery app like DoorDash?
The cost to develop a mobile app like Doordash is varying from $3,000 to $70,000 USD. Fusion Informatics is one of the best mobile app development companies, producing custom mobile solutions across various platforms. We create advanced strategies that enable your business to grow and obtain more profits. The determination of our company rests in our knowledge to reach perfection in all our services emerging from years of expertise and experience.
We produce customized on-demand food delivery app development like DoorDash that is strong, and user-friendly. Transparency at every stage with agile project methodology helps us to improve food delivery app on time. Being a leading Mobile App Development company for on-demand apps, we have crossed customers across the world in more than 35 countries.
To know more about developing food delivery apps like these, contact us. Our skilled experts will present you with the essential data on how to develop apps like DoorDash app cost in Bangalore, Delhi, and Mumbai.