How Much Does it cost to develop Restaurant Table Booking App like DineOut?
About DineOut
DineOut is one of the largest table booking App helping users to locate preferred restaurants with avail offers across the cities like Delhi, Mumbai, Bangalore, Chennai, Hyderabad, Pune, Kolkata, Ahmedabad, Chandigarh, Goa, and Jaipur. The app allows users to select the tables from 6000 listed restaurants by managing customer to use the mobile app.

They cataloged everything with updated coupons and discounts to attract customer and to serve better services. The DineOut app provides simple navigation to tap and book the items and can easily confirm the bookings within the preferred tables. The app contains search features with advanced filter choices
by kind, menu, and place, covers with daily fresh eateries. To Develop a Restaurant table booking app like DineOut needs app developing skills and abilities, that fusion informatics have the ability to research and analysis to develop a restaurant table booking app like DineOut.

Fusion Informatics has the expertise to deliver the app with innovative technologies, that we have that capability to create the app with a unique idea to craft, and stay ahead in the competitive world. Our developers able to build an app that makes feel exceptional dining experience for users
Features of Restaurant Table Booking App
Registration and login
Booking a table at a favorite Restaurant
A menu of Restaurants, coffee shops,
Adding Restaurants
Payment Features
Use the map scene to locate restaurants around you
Support a simple source list of your favorites
All Photos of all restaurants
Profile creation with payment features
User account order archives
Contact Number with dial choice
Reviews and rating Order Details
Are you looking to build a table booking App like Dineout? Get a Free Quote
Share your requirement to
Factors that effect to develop a Restaurant table booking
app like Dine Out
Advance and unique features decide the cost developments app like Dineout.Some of the factors that effects on cost expenses in the development process that mobile app information holds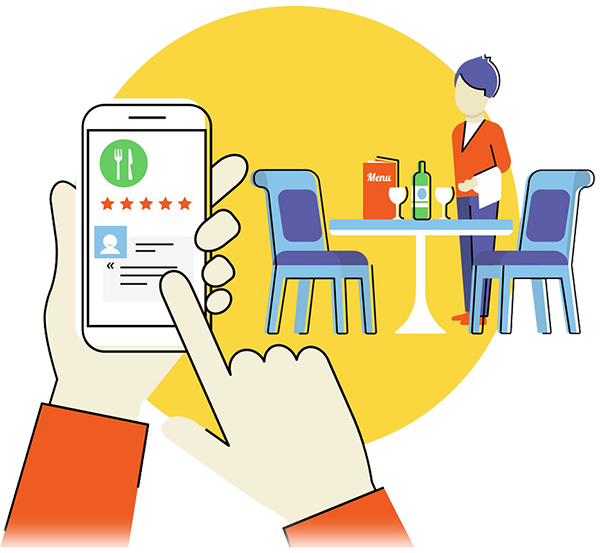 App Size: A table booking mobile app contains numerous features that will extend the size of the app. The cost development of Restaurant app like Dine Out varies on the size of the app, the bigger app contains more unnecessary features that add more cost to your budget.
App Design: Dineout apps have a simple to utilize and user-friendly layout with an engaging interface. This presents customer to attract and engage more within the app. The development cost like Dine out variations on the design you choose, for easy and user-friendly design, charges more.
Platform: To develop an app like DineOut with competitive benefit recognizes the app to be installed in multiple devices. The cost of app development like Dineout varies on the custom platform for your apps such as Android and iOS platform.
Location: DineOut app development cost will also cover the cost you pay for developers. This cost differs from one location to another. The top mobile app development company consisting of a project manager, QC team and expert teams to build the restaurant apps.
Fusion Informatics has aexperience in designing and producing restaurant based table booking apps with creative features. Contact us for more information regarding such apps and we can support you. We have a unique idea to reveal to you with more features on "how much does it cost to develop an app like Dine Out?"
To know the exact cost details about app development like Dine out Reach us at sales@fusioninformatics.com and Contact us today our expert will guide in this regard.