How Much Does it Cost to Develop IoT App like QueueHop?
QueueHop is a retail company enables customers to self-service their clothes checkout with a simple tap in the mobile app. They developed Radio-Frequency Identification anti-theft clothes security that unlocks automatically after the customer makes payments. The main aim of the QueueHop is to provide the best shopping experience for shoppers without the trouble of having idled in line for buying and billing.
The technology implemented by the company provides for a customer with the best discounts and it's explore trending clothes near you and user can benefit by collecting digital payments within the mobile app and can save time. QueueHop delivers customers the choice to self-checkout on their phones.

A customer will be ready to take their collections of clothes in the retail shop, and as they store items into the basket, The IoT technology can automatically identify, look, and continue to the customer's digital cart. Once a customer needs to move from the store, they can spend on the cart, then the collections automatically delivered, and a consumer can avoid waiting in the line.
Features Implemented
Content Management System (CMS)
Digital Payment Integration
Checkout with RFID
Anti-Theft Tags
QR Code Scanning
Personal Recommendations
Promotions
Data Analytics
Auto-learning feed
Basket Scanning
Data Encryption
Synchronization across the things
Are you looking to Build an App like QueueHop? Get a Free Quote
Share your requirement to
How Much Does it Cost to Develop an IoT App like QueueHop?
Estimating the cost to develop an IoT app like QueueHop actually depends on project innovations included and some factors considered like advanced features, app developers, locations. However, usually, the development process employs more time and expertise to produce a normal IoT mobile app. below are factors to consider for cost estimating.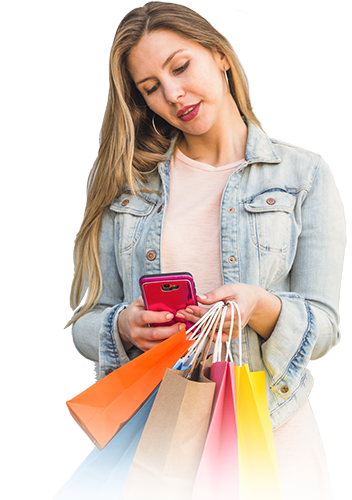 App Design: The cost to develop an IoT App like QueueHop varies on the design and complexity of applications such as UI/UX development that effect on time consuming in the development process, where more time for building with a pleasing design for engaging more customer to install.
App Developers: The cost of IoT app like QueueHop varies on type of app developers hired, where for developing the applications for retail or e-commerce Industry needs lot of expertise and skills to involve and developer's needs capability to understand the market demands and customer expectations.
Location: The IoT app developers charge the cost of developing app like QueueHop based on location of company located. The cost was variable due to cost of living, market based a good, and experienced developer is necessary as his location and expertise also affecting the development of the app.
App's Payment Option: The IoT app development cost like QueueHop differs on developing features like digital payment, QR scans, which an app begins with payments occurring almost instantly without any kind of difficulties. Including this feature catches extra costs, but clearly appears with its support.
App platform: The cost of app development like QueueHop varies based on diverse platforms; Android costs approximately higher than the iOS platform because it essentially has more tools to be examined in the development process.
So, how much does IoT app development cost?
Even many above discussed factors analyzed to estimate the cost of developing IoT app like QueueHop, still, there is no conclusion for exact cost to develop an application like QueueHop.
Fusion Informatics is leading IoT App Development Company and holding years of expertise in developing applications like QueueHop. We are passionate to develop custom software for all types of business including retail or e-commerce business.
To know the exact cost details for developing an app like QueueHop
Reach us sales@fusioninformatics.com and can contact +916361054076