How much does it cost to develop Blockchain apps like Velix.ID?
Velix.ID is a Blockchain-based application helping users to create a digital identity card that used to show the user identification process in airports or any financial companies. The company developed an application that is comfortable for both Android and iOS used to store personal information in a decentralized format using smart contracts. The user can use this application and create a card without providing proofs and stellar protocol to develop an ecosystem to save the time of individuals and companies.
The Velix.ID is benefiting for time-efficient and cost-efficient. It allows users to create and update the profile with all personal details securely including own photo.Velix.ID provides own space for users to store all his details in one place. This application can contain an authentication process for logging of details and it secures your details and profile with Blockchain technology.

The Velix.ID Application is becoming famous and most of the users are used for ID card creation in the digital format, where this app influenced many businesspersons to develop a similar app like Velix.ID. And started searching for top mobile app development companies that implement Blockchain technology to secure data in the app. Fusion Informatics is one of the best blockchain development companies holding the years of expertise to develop Blockchain apps like Velix.ID. We made details of cost estimation on how much does it cost to develop Blockchain apps like Velix.ID.
Supported innovations in Velix.ID
Signup/Login
Connect with Google Drive
Secure Cloud storage
QR Scan features
Biometric Confirmation
Profile Creation
Decentralization
Are you looking to know how much did it cost to build an app like Velix.ID? Email us to Get a Free Quote
Factors that effect in Developing Blockchain based app like Velix.ID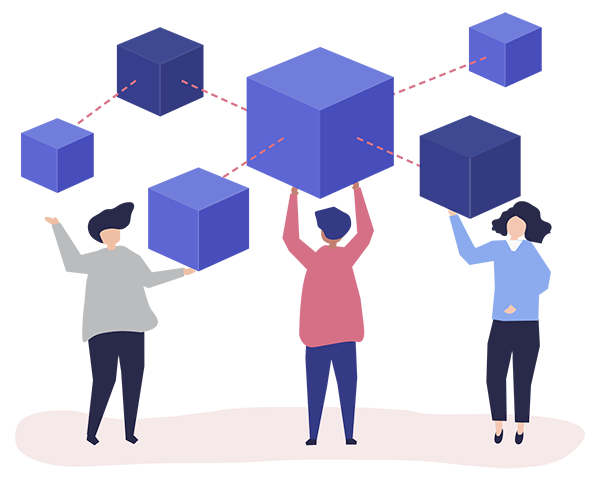 App design: The cost of developing a Velix.ID like an app varies on different platforms adopted and cost of developing an app like Velix.ID varies for Android and iOS, The comparatively the development cost is less for Android than iOS due to testing on various tools.
App Size: The cost to develop an app like Velix.ID also circumscribed by the size and structure of an app. App size contains a number of innovations and functionalities, which attracts users to install and stay connected for the long term.
App Developers: The cost of building an app as Velix.ID differs on a locating of developing a company basis, where location matters and decided in the circumstances in the cost of living and various taxes applicable on various locations.
Advanced Features: The cost of a mobile app like Velix.ID differs on developing innovations like OTP validation, data synchronization, profile creation, push notifications are the most advanced pieces of an app. It has also determined the cost of developing an app like Velix.ID.
App Interaction: The cost of creating an app like Velix.ID varies on executing Social interaction of the app is also a design for the cost of promoting an app like Velix.ID. It contains integrated with cloud storage and connecting with Google Drive.
How muchdoes Fusion Informatics charge to develop an app like Velix.ID?
Many factors influence the development process to build an app like Velix.ID. Let us know your idea and we will help you to transform it into the app. Our team of Blockchain app development specialists will put your design into a real app to meet user requirements or your business goals.
Reach us sales@fusioninformatics.com. to know more about how much does to cost to develop an app like Velix.ID.