How Much Does it Cost To Develop a Blockchain App like Ripple?
The emergence of advanced technologies like Blockchain is creating enormous growth in the financial business, and directing to operate the process with cryptocurrencies and Bitcoin. At present, online payment, transactions are developing and many users prefer to transfer money through e-wallet apps. The wallet apps support customers to trade money directly on your transaction via a mobile wallet app. There are many Blockchain wallet appslike Ripple accessible in a store, which allows people to transfer digital assets in a reliable manner.
The Ripple has developed to help users to transfer amounts from one country to another country. The Ripple is developed by integrating the power of Blockchain to help the user to transfer money globally. The users can register in the network of Ripple and can complete the transactions of payments globally within seconds, reliably and with less cost. The XRP-Ripple is used as a digital asset between Banks and users, which is accessed on new markets.
Features involved
User-End Security
Cutting-edge Hot-Cold server division
Dynamically designated XRP assets
Inspect account balance
Transfer and accept XRP
Inspect record transactions
Create new addresses
Backup account
Data encryption
Biometric Authentication
QR Code Scan
4 PIN Generation
Push Notifications
Are you looking to build a Blockchain App like Ripple? Get a Free Quote
Share your requirement to
Factors that influence the cost of a Blockchain app like Ripple
How much does it cost to develop a Blockchain Mobile App like Ripple? There are many factors has to be considered into account in estimating the cost details. There is no exact answer to the topic "how much does it cost to develop a Blockchain?" because the cost depends on several circumstances.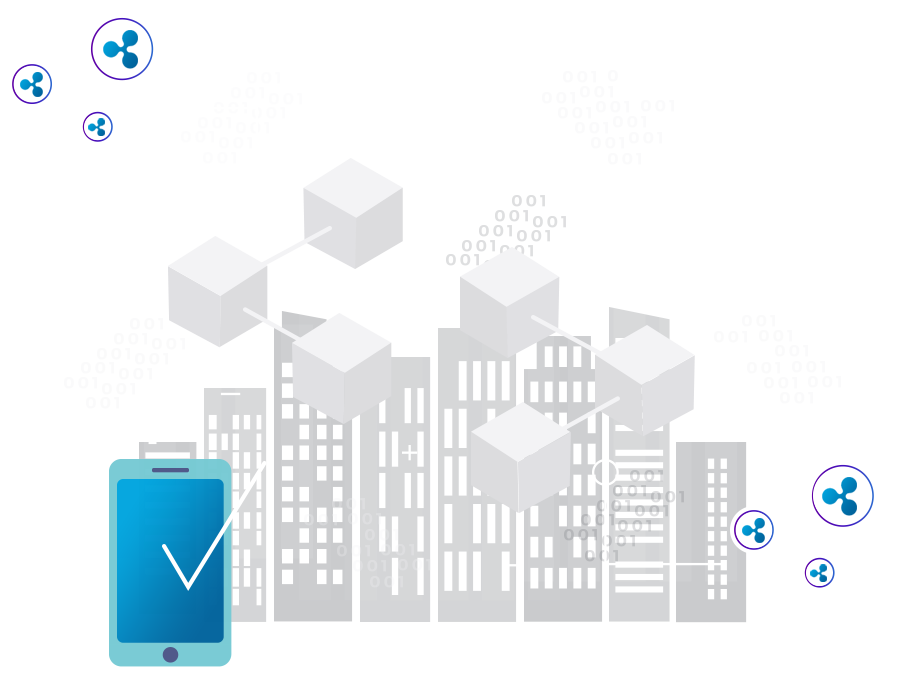 The cost of Blockchain wallet apps like Ripple varies on the selection of the company where there are some startups can charge less comparatively and but the Blockchain app development needs a lot of expertise and experienced developers to implement all the security features without any errors so charges varies on company.
The Development cost of Blockchain app like Ripple influence Blockchain Development Company's location significantly. The most general development location worldwide are USA, Latin America, UK and India, BlockchainApp development costs differ in these areas and you should get that into the record when determining what resources you can earmark for app invention.
The Development cost of Blockchain apps like Ripple varies on the type of features to implement. The Blockchain wallet app requires the advanced features like security login and QR scan, Backup account and Dynamic XRP assets. In addition, the cost will vary in size, the overall extent of an app created by its innovations and its functionality. This results in several excess costs.
Development cost like Ripple basic fact is to control in the business model, it is necessary for users with a variety of opportunities in a diversity of places by luring them into secure transactions. The app must outline to be user-friendly and appealing.
The Blockchain development cost for an app like Ripple charges based on the various platforms; iPhone requires almost precious than the Android platform because it essentially has more tools to examine against to receive a Ripple like the app.
The Blockchain is shaping a new era of security for all financial business. Fusion Informatics is a leading Blockchain Development company and builds various projects for small to large enterprises. We have a team of expert Blockchain Developers can handle complex projects in a simple way. Every project requires a total evaluation according to the number of features you want to perform.
Reach us sales@fusioninformatics.com. To know the exact details of Blockchain Development Contact us today!