How Much Does It Cost to Develop a Law Firm Mobile App Development?
The advanced technology is growing in the area of all Industries including legal firms. We see every day new products that continue to emerge that simplify the workloads in simple methods. One of the prominent creativity is the mobile app and with this technology, we can produce a wide range of activities that we would have nevermore thought probable. For today's legal experts, a mobile app can present many advantages to view and check the client emails and can inspect for further appointments.
It helps to store and collect the important documents and helps to deliver the statics on each case performing. In the future, there will be no more human interactions as much 80% of interactions held with mobile app chatting for all services including law services. The app simplifies the searching procedure and enables users to draw data that looking for. Mobile apps will help you to enhance the overall performance of the law firm and will support to get more customers and engage more that already have. Mobile Apps will also support lawyers to be more effective without spending both money and time.
How Mobile Apps Benefits law firms?
The law firm mobile app helps to increase the overall performance of the business and supports to manage multiple clients in an organized manner. It helps to increase the productivity of the firm by satisfying customers in a direction to enhance income.
The advanced technology in the mobile app features helps to share the data with employees quickly and instantly and allows to collect the data to keep in touch with the customer. It has the ability to promote business and support to stay ahead in the competition. The app contains the technology helps to add the document library keeps your employees to get access on free time to view.
Essential Features of Law firm mobile apps
Advanced search function
Database packaged with the app
Simple and uncluttered interface
Various Acts and Rules
Adding expenses
Cloud-enabled
Book Appointments
Listed Cases
Reminders & Alerts
Payment Invoice
Activities to follow
Profile Creation
Push Notification
Online Support
Are you looking to build an App like Law Firm? Get a Free Quote
Share your requirement to
How Much Does It Cost to Develop a Law Firm Mobile App Development?
Developing a mobile app for law firm depends on many factors and aspects. As above mentioned benefits, technologies and features implemented it is not a simple task to reveal the exact cost details regarding mobile app development for law firms.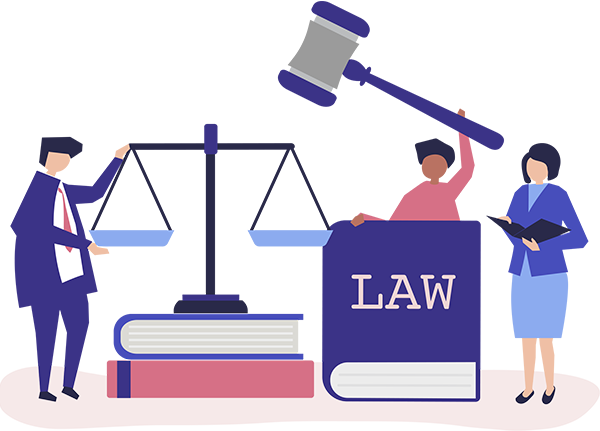 The cost of developing an app for law firms varies on the distinct platforms you choose; Android costs almost higher than the iOS device due to the time taken to deliver and requires more testing methods.
Basic features like user profiles, image direction and high-level features like data syncing, push notifications and cloud management charge more, etc. Advanced technologies and devices are required, which usually arrive at a greater price.
Basically, the cost of developing an app for law firms depends on a broad range of qualities such as the design of the application and standards of developer, innovations, a division of the business, and national.
It's crucial that the mobile app development cost of a law firm is outlined in a direction that it draws and supports its consumers while being user-friendly.
The cost of developing an app for law firms depends upon a reliable and expert developer is important as his place and expertise also impact the evolution of the app
How Much We Charge to develop a mobile app for law firms?
Since 2000, Fusion Informatics has been leading mobile app development company produces innovative apps for both Android and iOS platforms. We hold expertise mobile app developers that enable your mobile apps to perform seamlessly.
Discuss your intentions with us and we will help you to transform it into the app. Our team of mobile app development specialists will insert your idea into a practical app to satisfy consumer needs or your business aims.
To know the exact cost details about how much does it cost to develop a mobile app for law firms, Reach us at sales@fusioninformatics.com