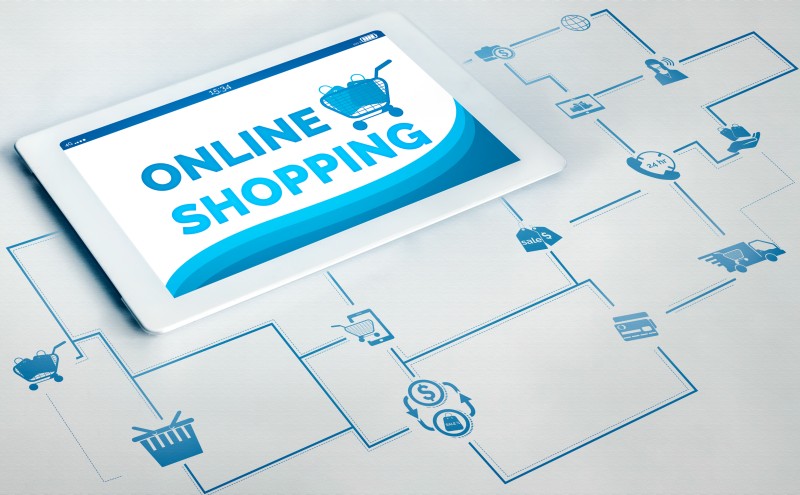 Are you a business owner and selling your product online or wish to sell online? Are you selling your business, product, or service, in the virtual world, or would like to do it? Where is your shop located? What is its address? You may end up giving the website link that will drive customers to your e-shop. That's what you do in the world of eCommerce. You may be a retailer, a business partner, or a startup who is keen to sell or provide service through digital commerce. Hence choosing the right platform is not only crucial for current needs but future needs, too. You need scalability and ease of flexibility with an eCommerce platform.
While there are a host of platforms, we have handpicked some of the popular ones and highlighted some of the important features that you should look upon while making the decision.
Cross Comparison of eCommerce Platform for Key Parameters
1. Big Commerce
Big Commerce is the Cloud-based- eCommerce platform that provides a cost-effective ownership choice and very flexible APIs. In NASDAQ it appears as BIGC, Big Commerce is a leading Software-as-a-Service (SaaS) eCommerce platform with a comprehensive tool, features leading B2B and B2C businesses creating customized catalogs and price lists for customers amongst other notable capabilities. Headquartered in Austin and three offices in San Francisco, London, and Sydney, Big Commerce provides a beautiful, creatively engaging platform to companies from multiple industries across 120 countries across the globe. There are customizable templates that do need any coding skills and can be incorporated to design stores, sell as well as buy products.
Some pros are –
Good for selling on multi-channel.
Highly flexible and, scalable.
Sound design themes and cart features.
Robust SEO performance.
2. Shopify
Shopify is a web-based application, a popular eCommerce platform for all big and small brands. It offers many readymade templates that businesses can create an online store without any prior technical knowledge. They can design their store-looks, customize templates as per their unique needs. Shopify supports all kinds of credit cards for payment.
Some pros are –
Easy drag & drop interface.
Data security of store and customer.Level1 PCI compliance, SSL encryption of 256 bit ensure Shopify to be a safe and secure platform.
Provision of a full CMS thus enabling businesses to manage the whole functions, layout of their online stores.
Accessible via mobile or desktop, both.
3. WooCommerce
It is the platform that runs an eCommerce site and affiliate site under a common roof. Created in the year 2011, as an open-source plug-in, it has a large plug-in library that online business-sellers can leverage and customize as per their local needs. In fact, being a free WordPress plugin, it allows online sellers to freely convert their WordPress Sites into customized online stores. There are many extra paid features, integration options that efficiently streamline the shopping carts.
Some pros are –
SEO's best platform is WordPress.
One-Click selling app.
Availability of so many WordPress experts.
Greatly customizable and multiple integration & marketing options.
4. Magento
Magento is a popular open-source, B2B eCommerce platform and is widely used among big brands like Procter & Gamble, 3M, and many more. Its modest price and massive features like extensions library, numerous integrations make the platform a preferred choice among brands. Though coding is an inherent part of this platform, it is highly customizable and you can 'do', 'undo' till the time you get your desired store-layout.
Some pros are –
Feature-rich such as a versatile content management interface.
One-click selling.
Many users communities
Highly customizable, scalable, and flexible towards choice of hosting
5. WIX
WIX eCommerce platform is a popular choice among small entrepreneurs and businesses. The platform has evolved a lot in the last few years, and its easy-to-use, server-less computing, hassle free-coding, very affordable pricing, simple set-up all in together make this platform an attractive choice for all. WIX has features offering multi-channel-integration, dropship, print-on-demand, abandoned-cart-recovery, 72 free themes, etc. You can move to a mobile editor and personalize your mobile interface.
Some pros are –
Beginners' friendly platform.
On-Page Support for innumerable requirements.
Easily capturing leads & building customer relationships.
Easy set up and can accept payment from website only.
eCommerce Platforms – The Pillar to Host your Business
So, you must be clear by now how eCommerce platforms are helping businesses globally and connecting a buyer to sellers under the same roof. Moreover, you have many choices, and only after doing a fair share of comparisons among them, you narrow down to one where you will start your store online or online business. In short, eCommerce has become the biggest growth driver in the world of business, marketplace on a global scale. As per Statista, 2.14 billion people will go for online purchasing of goods & services in the year 2021. There are many other eCommerce platforms but the best are those that manage to create larger value quotients for the users, for the stores, for the businesses, and the network around them. After all, you are not interacting with a mere piece of technology but a modern, apt business model that will deliver you the results as expected.
Are you a business owner, a startup, or an entrepreneur looking to launch your eCommerce store? Explore our comprehensive package of branded eCommerce store solution today!